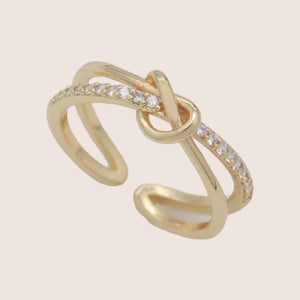 Our gold-plated rings are a wonderful addition to your jewelry collection. The radiant glow of gold adds a touch of luxury to every look. Experience the timeless glamour and sophistication of these rings, transforming any outfit into a statement of luxury and grace. 
These rings are nickel-free, non-tarnishing, and hypoallergenic, making them suitable for those with sensitive skin, and they can be worn confidently without any concerns!
Details:
Brass, Gold Plated

Size: One Size - Adjustable

Keep away from chemicals such as lotion, soap, and hand sanitizer.

Tarnish-resistant, waterproof, and safe for sensitive skin.